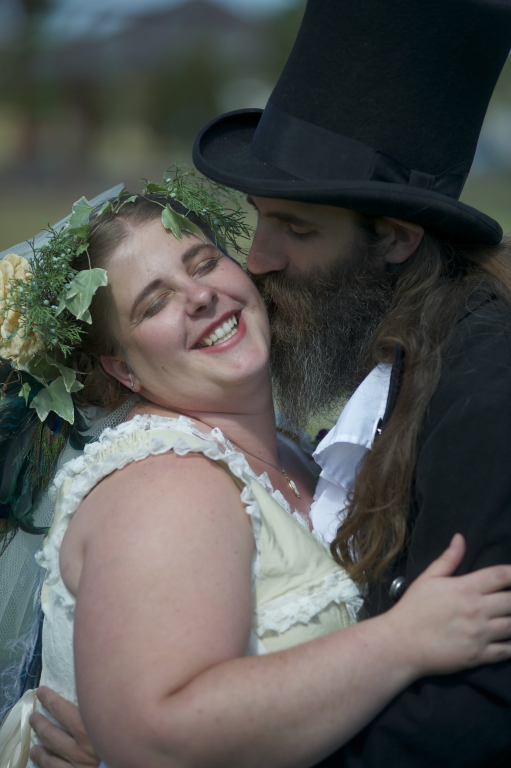 Kelly and Trevor's wedding page
September 17th – September 20th, 2015
Thanks for participating!
Thanks to all our friends and family who participated in our wedding celebrations in September. We are honored by your blessings, energized by your presence, and thankful for your presents.
If you didn't make it to our wedding, we would still love to spend time with you. Let us know when would be a good time for a visit and let's spend a few days having fun.
If you couldn't attend, or just want to relive, read the wedding ceremony script.
Pictures
Browse and comment on Google Photos or Trevor's gallery. Or view individual albums:
Preparations | Posed: Family, Support, Kisses | The Ceremony | Pie & Friends | Reception & Toasts | Contra Dance | Animations or flip through the day below.


Thanks to Scott for these wonderful shots.

If you'd like to share your photos of the event with us, email wedding @ trevorstone.org or share them with one of us via your favorite social network.
Something old
If you'd like to see Trevor's proposal story, our announcement, the event schedule, or our thoughts on the symbolism of yin, yang, and the I Ching in our wedding, the pages are all still here.